Anna M. Lux, MS, LPC

Partner, Sole Practitioner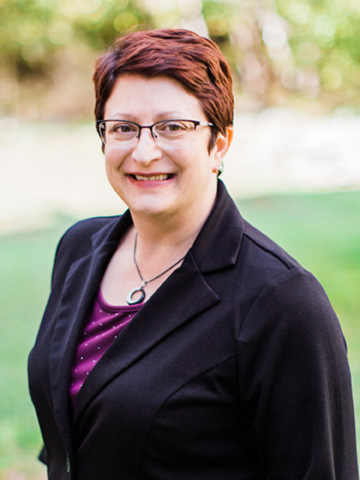 Anna holds a Master of Science degree in Clinical Mental Health Counseling from the University of Texas at San Antonio (UTSA) and is a Licensed Professional Counselor – Intern. Currently she is working on obtaining Board Certification as a Neurofeedback Clinician.
Anna's Clinical Mental Health Counseling experience includes a 100-hour Practicum and two 300-hour Internships at HealthSouth Rehabilitation Institute of San Antonio (RIOSA). As part of her duties Anna provided Cognitive Behavioral Therapy (CBT) counseling to patients recovering from traumatic brain injuries (TBI), spinal cord injuries, and amputations, who were experiencing chronic pain, depression, anxiety, and Post Traumatic Stress Disorder (PTSD). In addition, she counseled patients and their family members on developing healthy coping and adjustment skills to facilitate the patient's return to home, work and school, as well as behavioral tools for participating constructively in personal and professional relationships.
Anna's additional experience includes completed a course and Practicum in Neurofeedback at the UTSA Department of Counseling Neurofeedback Clinic and providing Neurofeedback Therapy to adults, teens, and children with anxiety. Anna works with her Biofeedback Certification International Alliance -approved mentor, Dr. Mark S. Jones, to apply her clinical Neurofeedback skills to clients in need.
Anna works with children, adolescents, and adults to provide CBT and Neurofeedback Therapy for clients with Attention Deficit Hyperactivity Disorder (ADHD), Anxiety, Depression, Anger and Emotional Management, Insomnia, Migraines, PTSD, and TBI.
Phone: 210-617-8871